Christchurch City Libraries – 150 Years Timeline
1859, 4 August – First public library in Christchurch opened by the Mechanics' Institute. Subscription-based library. Temporary premises in Town Hall. 100 subscribers and a collection of a few hundred books.
1863 – A wooden library building opens on ½ acre of freehold land on corner of Cambridge Terrace and Hereford Street. Cost land £265; building £1,485.
Membership now standing at more than 400 subscribers, with 1,500 books in the collection.
1876 –The Library becomes the property of Canterbury College (which later became the University of Canterbury). Francis Stedman, registrar of Canterbury College, becomes the first official Librarian. Library collection consists of 3,400 lending books and 6,000 reference books.
1891 – Alexander Cracroft-Wilson takes over from Steadman as Librarian.
1901 – The original wooden library building is demolished and is replaced with a permanent material structure consisting of a newspaper reading room and a new entrance (cost £4,307).
1906 – Howard Strong becomes Librarian.
1913 – Ernest J. Bell becomes Librarian.
1924, December – A new wing of the library opens, which includes a separate children's room, lecture hall, and extensions to the reference department on the ground and first floors (cost £5,000). A new heating unit is also installed at this time, which heats the building until its closure as a library in 1981!
1930 – A travelling library service to country districts begins. This will continue until the establishment of the nationwide Country Library Service in 1938.
1936 – The Christchurch City Council agrees in principle to take over the library and makes a first grant of £250 towards its upkeep. This was increased to £1,000 in 1937 and £2,000 in 1942.
1948, 1 October – The Christchurch City Council takes over the library by Act of Parliament, after protracted negotiations and delays caused by the Second World War.
1951, September – Ronald O'Reilly takes over the Librarianship and begins a period of energetic modernisation and expansion. The sheaf catalogue is transferred to a card system.
1952, April – Library membership becomes free.
1958, September – New automated book-stamping machines revolutionise the carding and checking of books.
1965, July – Articles begin to appear in the local papers expressing the need for new premises for the already overcrowded library.
1968 – John E. Stringleman takes over the post of City Librarian.
1970, 2 June – A mobile library service begins in a 1969 Bedford bus. Librarians require a heavy trade driver's licence to drive it.
1971, 6 March – The Canterbury Public Library's first branch library opens at Spreydon.
1975, January 29 – Canterbury Public Library debuts the first public library computerised lending system in New Zealand. It succeeds the older punch-card system which is fast becoming obsolete.
1976 – Bishopdale library begins operation.
1978, May – Papanui Branch Library opens, replacing the community run library in the Papanui Memorial Hall building. The new library is located in a shop at the rear of the Roundabout Arcade.
1981, July – Shirley library opens.
1981, 24 December – The old Public Library building closes its doors on its last day of library life, as staff prepare for the mammoth task of shifting the bookstock to the new library building.
1982, 11 January – With a stock of nearly 400 000 books and a membership of more than 90 000 registered borrowers, the Central Library opens in its new premises.
1983 – The library holds well-attended demonstrations of a new sound reproduction system – the compact disc.
1986, July – Dorothea Brown becomes Christchurch's first female City Librarian and the first woman to head a Christchurch City Council department.
1989 – Local government reorganisation leads to the libraries of Waimairi District Council and Paparua County Council joining with the central and community libraries to form the new Canterbury Public Library network.
1989, June – Computerisation comes to cataloguing at the library, as OPAC is released.
1990 – Books for Babies launched.
1993, 18 December – Linwood Library opens.
1994 – Computers are made available for the use of children at Central and branch libraries.
1995, June – The library is the first in New Zealand to give internet access to its catalogue as well as the first to make its World Wide Web pages available.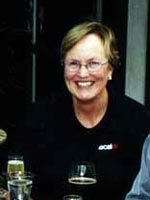 1995, 1 October – Sue Sutherland becomes the City Council's new Libraries & Information Manager.
1995, November – A patron self-check unit, allowing library users to issue their own books, is installed at Papanui Library.
1996, January – Halswell library reopens after major extensions, and Shirley library reopens in its new purpose-built building shared with the Service Centre.
1997, February – first Maori Services Librarian appointed.
1997, October – Sumner Library joins the Christchurch City Libraries' network when the former community run adults' library and the children's library amalgamates.
1999, April – The Ngāi Tahu Collection is officially opened by Garry Moore and Te Runanga o Ngāi Tuahuriri.
1999, July – New Brighton Library re-opens in its new pier-side building.
1999, November – December – Papanui Library is remodelled.
2000, May – Green screen and OPAC days are over with the launch of the Libraries' updated style of web-based catalogue software.
2000, 21 July – The Canterbury Public Library becomes Christchurch City Libraries.
2000, July – Fendalton Library re-opens in its new spacious building.
2003 – The Reading Crusade is launched.
2003, September – Christchurch South Library and Learning Centre opens.
2004 – Christchurch City Libraries introduces bilingual signage across its network.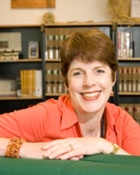 2005, 17 January – Carolyn Robertson takes up her appointment as Libraries and Information Manager.
2005 – Parklands Library opens.
2006, January – Upper Riccarton Community and School Library opens.
2006, March 6 - Banks Peninsula District merges with Christchurch City and their four libraries (Akaroa, Diamond Harbour, Little River and Lyttelton libraries) are added to the network.
2007 – Linwood Library receives a colourful revamp. The library now has a fresh, Pacific-inspired décor, inspired by the sea.
2008 – The newly refurbished Spreydon Library re-opens with an innovative design to better meet changing community needs.
2008 – The website receives a makeover and a new URL.
2009 - Christchurch City Libraries celebrates 150 years of service.