Ron O'Reilly, 1914-1982
Ron O'Reilly (Ronald Norris O'Reilly) City Librarian from September 1951 came from a new generation of New Zealand trained librarians. He had a passionate interest in art and philosophy and was an active patron of the arts, being friends with notable New Zealand painters including many emerging artists of the time such as Colin McCahon.
Ron O'Reilly was born in 1914 and educated at New Plymouth Boys High School. He studied at Victoria University and Otago University and graduated with an MA in Philosophy. After a period as a part-time lecturer in psychology and logic at the university he turned to librarianship and completed a New Zealand Library Diploma at the New Zealand Library School in 1946.
During his time as an organizing librarian in the Country Library Service he was seconded to the Justice Department to report on the library needs of the prison service. Ever the visionary, O'Reilly's report saw some improvements take place, including the allocation of funds for prison libraries and recognition in the Criminal Justice Act 1954 of the role of libraries in rehabilitation programmes.
O'Reilly's time at Canterbury Public Library was characterised by modernisation and expansion of services and collections. Library membership became free in April 1952, a change O'Reilly's predecessor, Ernest Bell had spent years campaigning for. This monumental change saw a rapid growth in library memberships in the following years.
A Passion for Art
Ron O'Reilly's passion for the arts lead him to increase the Library's involvement, support and promotion of New Zealand art and artists. In October 1952 the library hosted a display of artworks from recent local Group shows. Among the artists represented were Olivia Spencer-Bower, Bill Sutton, Doris Lusk and Colin McCahon. He went on to arrange exhibitions in the Library including one of Colin McCahon's The Wake in 1959. The Wake was McCahon's largest painting, featuring 16 panels. (It is now in the collection of the Hocken Library in Dunedin).
In September 1953 a collection of art prints for loan was established. This proved popular and in 1955 the Council approved the extension of the loan scheme to include original works by New Zealand (mainly Canterbury) artists. The maximum purchase price was 19 guineas but artists were often happy to sell at this price for the opportunity of having their work so publicly displayed. By 1960 50 originals had been acquired and by the time of O'Reilly's resignation from the library in 1968 the collection included 125 paintings. His involvement in the local art scene also included being art critic for The Press and picture buyer for the CSA Gallery.
At the time of his death in 1982 O'Reilly had one of the largest and most valuable private collections of New Zealand art. He was a longstanding friend of Colin McCahon with whom he corresponded regularly. When the painting Tomorrow will be the same but not as this was initially rejected as being unsuitable for the Robert McDougall Art Gallery's Collection, O'Reilly was part of a protest by a number of Christchurch residents, over the period of 1959 to 1962, who set up a subscription to buy the work for the city. During the appeal the painting was displayed in the Library.
New developments in Collections and Services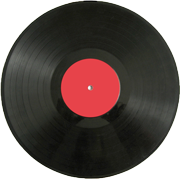 Music also received the O'Reilly impetus for expansion. In September 1955 O'Reilly oversaw yet another milestone: the library began purchasing and lending recordings. This collection continued to grow and be upgraded as new formats of tapes and later compact discs were introduced.
Throughout his time at Canterbury Public Library Ron O'Reilly oversaw many practical developments as the old building struggled to keep up with the demands of the growing collection and patronage. The installation of public toilets, the addition of a new floor, the opening of the New Zealand Room and the start of automated issuing with a punch card machine Under O'Reilly the Suburban Extension Division began, the beginnings of the network we have today.
Under his direction in 1953 "unscientific" and possibly "dangerous" books were removed from the Library including medical textbooks and books on abnormal psychology, astrology, telepath, hypnotism, palmistry, spiritualism and dreams. A founding member of the Canterbury Philosophical Association O'Reilly had no time for anything that could not be defended by logic or science.
Living in the librarian's house next to the Library, O'Reilly used to invite weekend staff over for a cuppa. According to longstanding staff member, Brian Gilberthorpe, the staff lived in dread of the invitation. Gilberthorpe remembers O'Reilly as "very intelligent" with a "fertile brain that needed to keep occupied".
From 1964 to 1966 he was given special leave to be a visiting professor in the Institute of Librarianship at the University of Ibadan, Nigeria. While in Nigeria he was awarded a Carnegie travelling fellowship to visit libraries in the United States. He also studied British libraries before returning to Christchurch in 1966. In 1968 he was appointed director of the National Library School in Wellington, a post he held until his retirement in 1974.
However, retirement did not last long and in 1975 he won a five-year appointment as director of the Govett Brewster Art Gallery in New Plymouth. In 1980 he began yet another career as a consultant on library and art gallery administration.
Ron O'Reilly died in Wellington in 1982.
Other references