Remembering Jack and Edna
Audio
23 mins, 23Mb
Get Flash to see this player.
As part of our 150th anniversary celebrations, a documentary was made profiling the pioneering work of Ernest Bell and Edna Pearce, two librarians who as Uncle Jack and Aunt Edna, created a children's radio show in Christchurch in the 1920s.
The twenty-five minute programme contains details of how the programme came about, the format and content of the show, as well as its popularity. It also documents their major innovation - special birthday calls for children. There's also a taste of library radio programmes from the 1980s and some clips of the official speeches announcing free internet at Christchurch City Libraries - our 150th gift to the citizens of Christchurch.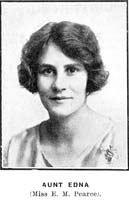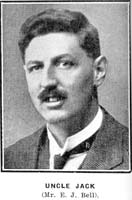 This special radio programme was broadcast on Plains FM 96.9 on Wednesday August 12, 2009 at 12.30pm. It will be repeated on the following three Wednesdays at the same time, with a final airing on September 2.
The programme was produced and presented by Richard Liddicoat and Marion Ogier of Online Services, part of the Digital Library team at Christchurch City Libraries.
Our thanks to the 150th organising committee for supporting us in this project. Sound Archives Ngā Taonga Kōrero (a not-for-profit entity, wholly owned by Radio New Zealand) also supplied audio for this programme.