Diaries, 1862-1866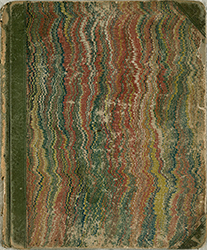 Summary Joseph Munnings (1841-1923) worked as a farm labourer, carter, and storekeeper. Referring to his diaries as logbooks, he wrote about the weather, his work, leisure time and social activities.
Collection location Archive 971
Publication information Unpublished
Additional information
Joseph Munnings arrived in Lyttelton in 1859 on board the Zealandia. Joseph married Emma Brown on 25 July 1866. In 1878 he established a successful jam manufacturing business. He was one of the founders of St Barnabas Anglican Church in Fendalton.
This material has been digitised from the Archives and Manuscripts collection of Christchurch City Libraries.
Reproduction
This material has been provided for private study purposes (such as school projects, family and local history research) and any published reproduction (print or electronic) may infringe copyright law. Please contact Christchurch City Libraries if you have any questions relating to the use of this material. It is the responsibility of the user to obtain clearance from the copyright holder.