Norman Pierson : Korean War Photographs
Sergeants Mess : Image 1 of 1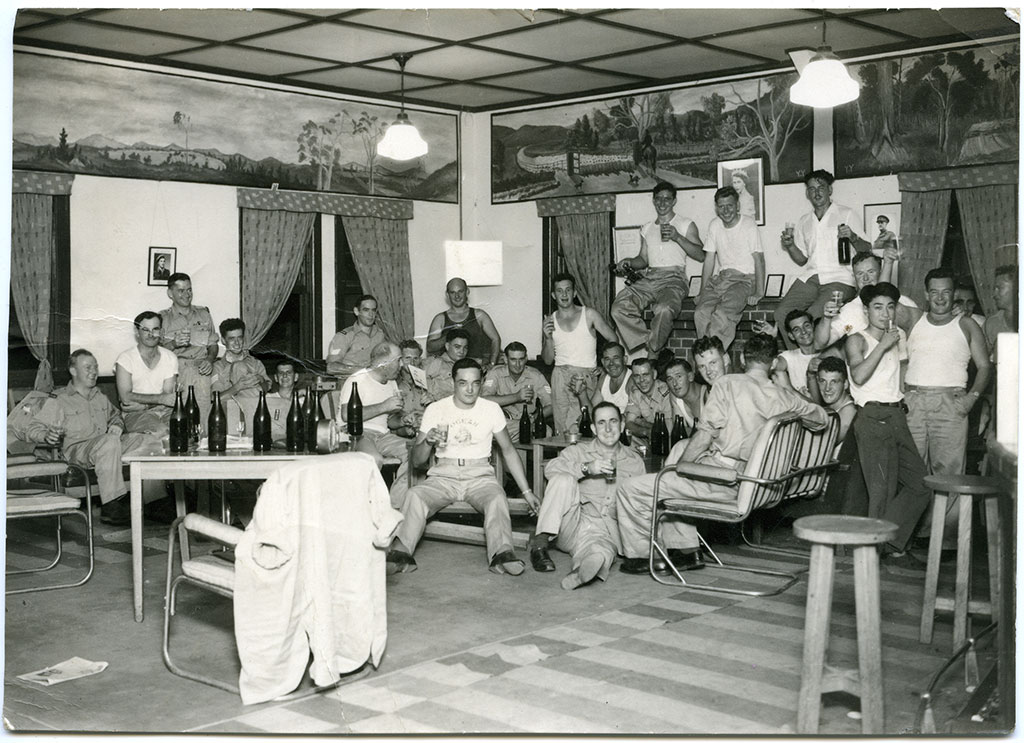 Title

Sergeants Mess, November 1952

Creator

Norman Oswald Pierson

Date

1952
Image

1 of 1

Physical Description

Original format : Photograph

Notes

Note from Norman Pierson : Sergeants Mess, Japan, on the way home. November 1952.
Collection Description

Norman Pierson: I left New Zealand with the first unit to go to Korea in December 1950 and turned 24 when on my way. In early 1951 one of our officers bought me back a camera from Japan and I recorded the life I was leading for Mum.

Parent Collection

Norman Pierson : Korean War photographs

Parent Collection Description

A collection of photographs, slides and negatives taken by Norman Pierson (207815) in 1951 to 1952 during his time in Korea with 163 Battalion New Zealand Artillery, E Troop. Norman Pierson was the Gun Sergeant in charge of the No. 3 Gun. The photos were taken and sent home to his parents to show what he was "up to in a strange country on the other side of the world".

Collection Location

Private collection

File Reference

CCL-Pierson-CCL-PH-0036
Click on image to view thumbnails ~ About this collection ~ Related Material
Source
This material has been digitised by Christchurch City Libraries.
Reproduction
This material has been provided for private study purposes (such as school projects, family and local history research) and any published reproduction (print or electronic) may infringe copyright law. Please contact Christchurch City Libraries if you have any questions relating to the use of this material. It is the responsibility of the user to obtain clearance from the copyright holder.