Edge of the East, 2016. Tegan Hollis-Ristow.
False killer whale stranding : Image 1 of 1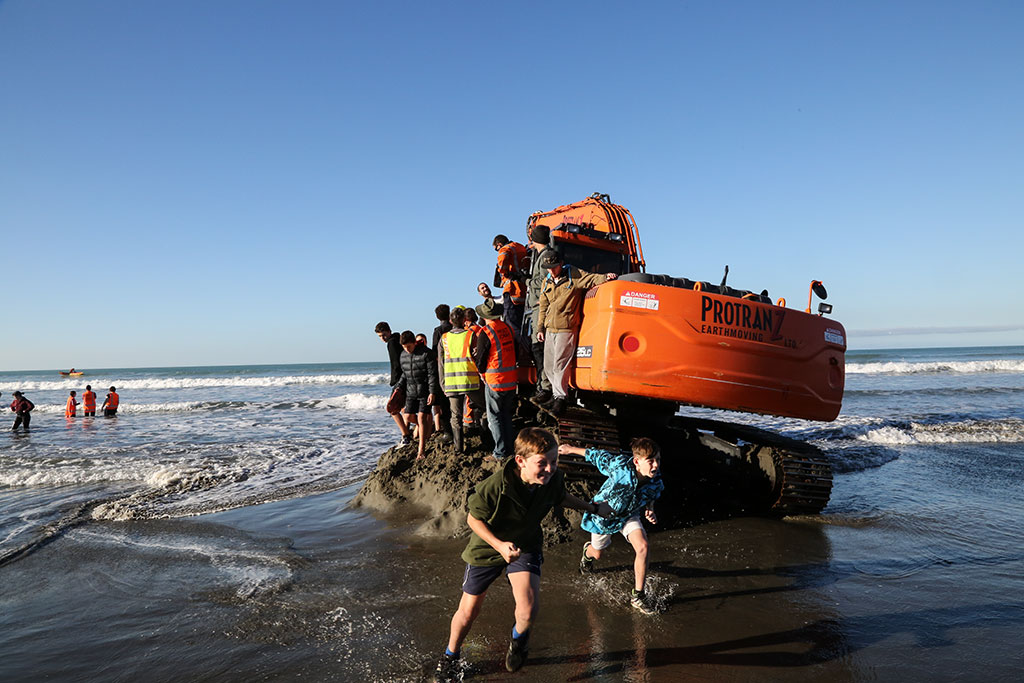 Title

False killer whale stranding, Waimairi Beach.

Creator

Tegan Hollis-Ristow

Date

Sunday, 5 June 2016
Parent Collection Description

The Edge of the East project is a collaboration between Christchurch City Libraries and the University of Canterbury, School of Fine Arts to create a documentary photographic record of the seaside communities from Waimairi Beach to Southshore. Janneth Gil, Tegan Hollis-Ristow, and Rachel Pugh from the School of Fine Arts created a body of photographic images of people and the physical and social environment, a unique collection that reflects the diversity of the wider Brighton area in 2016.

Collection Location

Digital collection

File Reference

CCL-EE2016-THR-9109
Click on image to view thumbnails ~ About this collection ~ Related Material
Source
Photographed by School of Fine Arts interns, University of Canterbury, for the Christchurch Documentary Project, Edge of the East, 2016.
Reproduction
This material has been provided for private study purposes (such as school projects, family and local history research) and any published reproduction (print or electronic) may infringe copyright law. Please contact Christchurch City Libraries if you have any questions relating to the use of this material. It is the responsibility of the user to obtain clearance from the copyright holder.